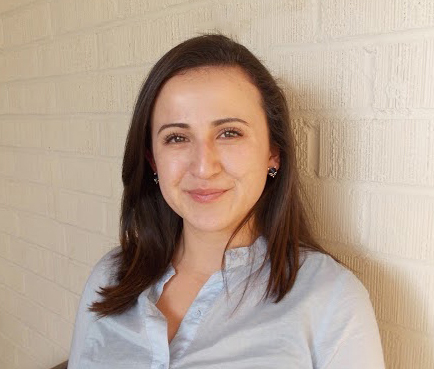 Cinthia Marlene Campos: Biography
Cinthia Marlene Campos was born to Mexican immigrant parents and raised in Inglewood. The first in her family to go to college, she received her B.A. with Distinction in the Majorfrom California State University, Monterey Bay, where she gained experience as a California archaeologist. She is currently pursuing her M.A. in Anthropology at California State University, Los Angles with an emphasis in Mesoamerican Cave Archaeology. Her research interests are in the culture of her ancestors, the P'urhépecha of Michoacán. Her project, the Turicato Cave Reconnaissance, focuses on sacred landscape at a newly discovered archaeological cave site located near La Laguna de Tacámbaro in the Tierra Caliente region. At Cal State L.A. Ms. Campos has been awarded a Graduate Equity Fellowship, the ASI Student Achievement Scholarship, and the Golden Eagle Award of Excellence. In addition to her research, Ms. Campos is exploring Ph.D. programs and is working toward a career as university professor and researcher.
Cinthia Marlene Campos: Project Summary
The Turicato Cave Reconnaissance Project investigates sacred landscape, in particular ritualcave use, at a newly discovered site near La Laguna de Tacámbaro in the Tierra Caliente region of Michoacán, Mexico. During pre-Colombian times, this region fell within the Tarascan state, a powerful rival of the Aztec empire. A preliminary survey recovered an artifact assemblage that is analogous to those found in the Maya area. Ms. Campos hopes to clarify the nature of cave utilization through site surveying, data collection, and analysis including radiocarbon dating and strontium isotope analysis of human remains uncovered within the cave. This presents a unique opportunity to learn about the religious practices of an understudied Mesoamerican culture.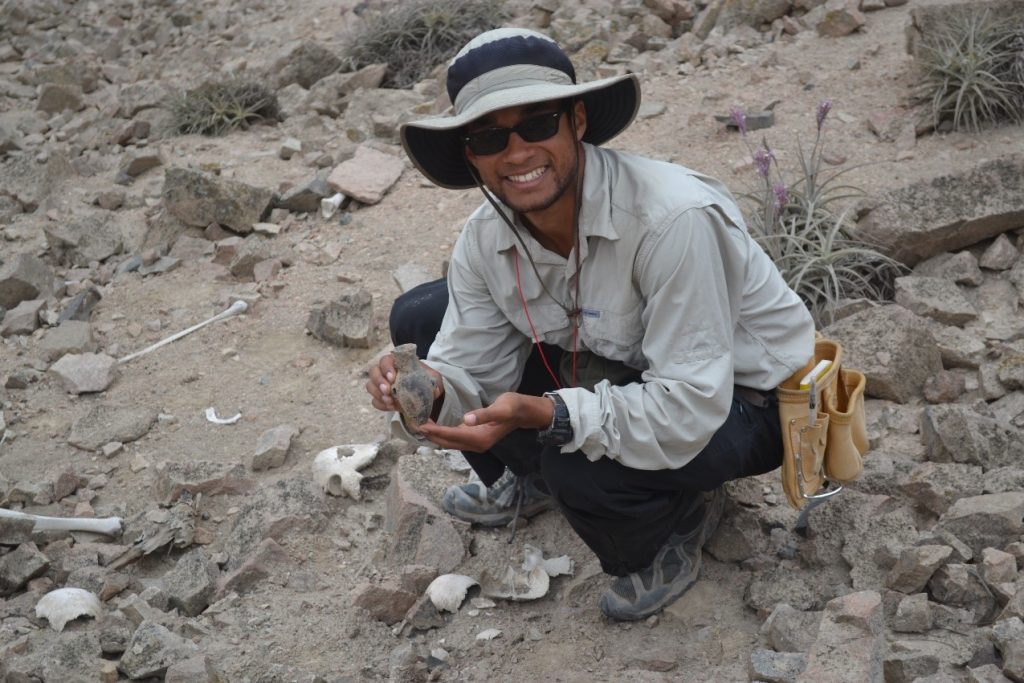 Jacob Bongers: Biography
Jacob Bongers is a PhD candidate at the Cotsen Institute of Archaeology (UCLA), working under the supervision of Dr. Charles Stanish (Director, Cotsen Institute, and Professor, Department of Anthropology). He received his BA in Interdisciplinary Archaeology at the University of Southern California. He hails from San Jose, California. Prior to joining the Cotsen Institute, Jacob conducted archaeological fieldwork in Portugal, Chile, Peru, Ethiopia, and Oman. He served as a curatorial consultant for "Mummies: New Secrets from the Tombs," held at the Natural History Museum of Los Angeles County from September 2015 to January 2016. He is currently conducting archaeological research for his dissertation in the Chincha Valley, Peru, which will explore the relationship between Inca imperialism and local religious ideology by evaluating whether local funerary practices changed following Inca conquest in the 15th century. He's been awarded the National Science Foundation Graduate Research Fellowship, the Ford Foundation Fellowship, and the National Geographic Young Explorers Grant for his research. His methodological and research interests include funerary ritual, ideology, imperialism, the built environment, photogrammetry, 3D modeling, and geospatial mapping.
Jacob Bongers: Project Summary
My dissertation research addresses empires and their approaches to local religious ideologies. The proposed project, representing the last phase of my dissertation research, studies local funerary space from before and after the formation of the Inca Empire in the 15th century, one of the most tumultuous periods in Andean prehistory. It takes a diachronic approach to evaluate whether and how local funerary architecture and cemetery layout changed from the Late Intermediate Period or LIP (AD 1000 – 1476) to the Late Horizon (AD 1476 – 1532) in the mid-Chincha Valley, Peru. Ethnohistorical documents state that a complex, centralized state known as the Chincha Kingdom dominated the Chincha Valley from the LIP until the Late Horizon, when the Inca conquered the Chincha. Data from three years of previously conducted fieldwork (2013-2015) in the mid-Chincha Valley demonstrate over 500 well-preserved graves. There are two grave types, above-ground and semi-subterranean chullpas and subterranean cists, that differ in terms of architecture and treatment of the dead. Existing radiocarbon dates indicate that at least one cist is pre-Inca and one chullpa is Inca in date. We will employ architectural recording, geospatial mapping, and 3D modeling to gather more precise data on the funerary architecture and layouts of 15 cemeteries, from which I have already collected radiocarbon samples. Funding from the AIA will be used to perform AMS radiocarbon analyses of 8 samples from 4 of these cemeteries. This study will synthesize and compare architectural, geospatial, and radiocarbon data to determine the extent to which the Inca modified local funerary space after conquest. This project will make a theoretical contribution by considering a provincial, funerary perspective on the impact of empires on local religious ideologies.