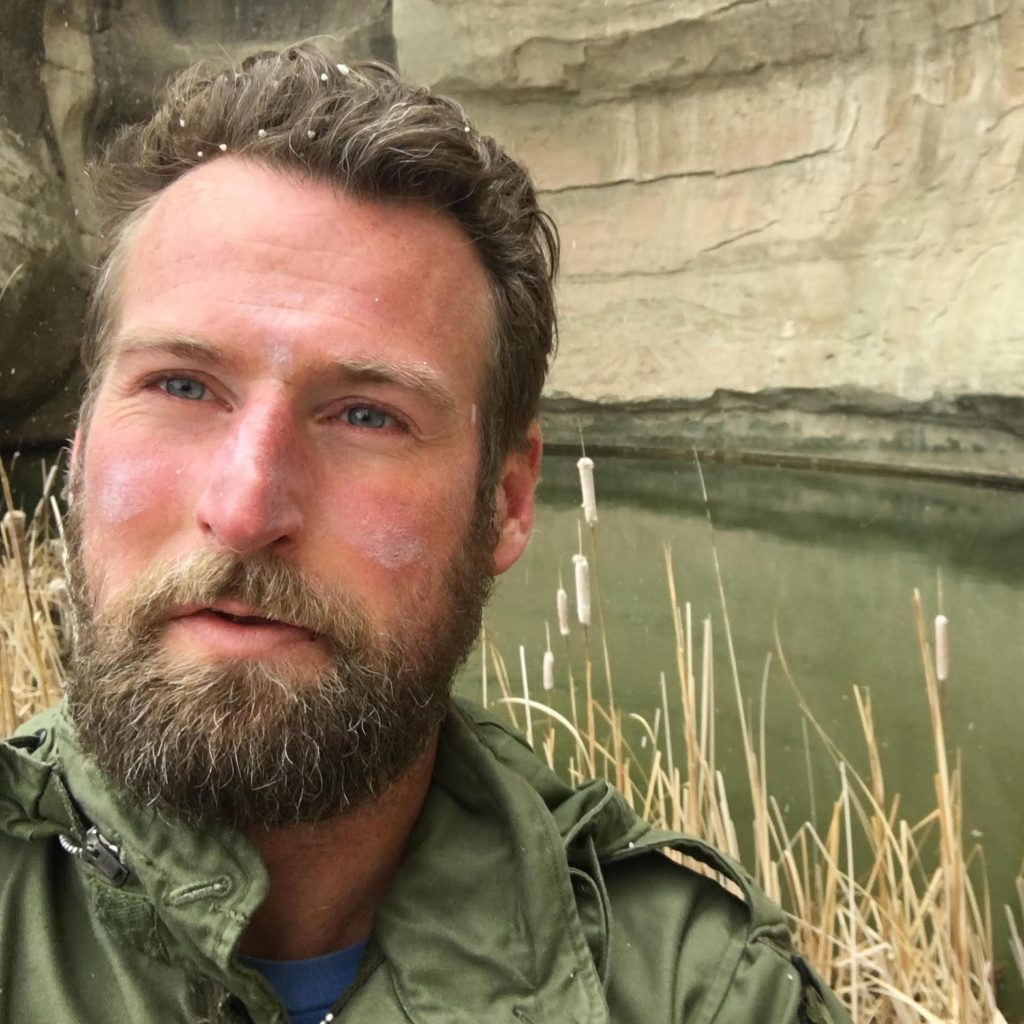 Patrick Rohrer: Biography
Patrick Rohrer is a Ph.D. candidate in the Anthropology Department at UCR. His exploration of the Maya world began at age 9 with a visit to Tikal, and later his first excavation project as an undergraduate was of a rival city, Caracol, Belize. He completed his BS and MA at the University of Central Florida. In addition to projects in the Maya region, he has worked in Peru, Bolivia, and his home state of Florida, both on land and underwater. Now for his dissertation project, Patrick works with the Proyecto de Interacción Política de Yucatán (PIPCY) and the Proyecto Sacbé Yaxuná Cobá (PSYC), both headed by Travis Stanton (UCR) and Traci Ardren (UM). He plans to pursue a career continuing to research the ancient Maya by looking underground and underwater, while also learning and working with the contemporary Maya.
Patrick Rohrer: Project Summary
The fundamental goals and themes of Patrick's research are to explore and explain how cenotes (from the Yukatek Maya dz'onot, a well naturally formed by a sinkhole), lakes, aguadas, reservoirs, and other water features shaped and influenced the settlement, political organization, and water management strategies of the Maya of the northern Yucatán, and likewise how Maya lifeways shaped water features and the environment. Moreover, this research will analyze past climate changes relative to political organization and ask: In what ways did communities of diverse sizes and political complexity along the Yaxuná-Cobá corridor form, build, and live around cenotes and other water bodies of variable sizes, accessibility, and water quality? How did climate and environmental changes impact these Maya communities over time and what role did anthropogenic alterations to the landscape and water features have in such changes? Maya strategies for adapting to droughts, sea level change, hurricanes, and other such environmental catastrophes and stresses can aid us in all-too similar contemporary problems that much of the global population now faces. Industrial poultry and hog farms in the Northern Yucatán, together with the booming tourist industry strain and pollute the aquifer system. Studying both the mistakes and successes of ancient occupants of the Yaxuná-Cobá corridor can inform and guide contemporary strategies for water conservation. These investigations will work with and among local communities and promote sustainability and conservation of water resources, and community heritage of the local populations that permit us to conduct research on their ejidos and aid us with invaluable insight, local knowledge, labor, and wisdom. This applied work will demonstrate that the archaeological analysis of past climates and environments can offer clarifications of contemporary struggles.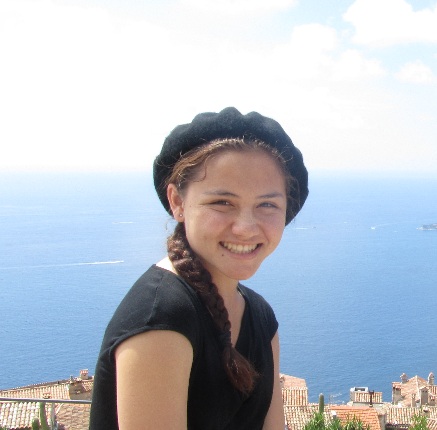 Amy Chan: Biography
A native to Orange County, Amy Chan graduated summa cum laude from UCLA in Anthropology and is now pursuing her Master's degree at California State University, Los Angeles. She has excavated at a medieval cemetery in Italy, an Egyptian fortress in Israel, and a Paleoindian bison-kill in Texas. Amy's culminating thesis on New Kingdom Egyptian funerary food offerings was presented at the Society for American Archaeology Conference. She has won grants from the Cotsen Archaeology Institute and the Irving and Jean Stone Foundation. Amy is currently conducting and analysis on the dentition of Maya sacrificial victims from the Midnight Terror Cave, Belize.
Amy Chan: Project Summary
Amy Chan is conducting an analysis of the dentition from 118 Maya sacrificial victims from the Midnight Terror Cave, Belize. The remains were excavated in 2008-2010 dating to the Classic Period (250 CE – 925 CE). Her research explores the health, social status, and geographic origin of the sacrificial victims through scoring dental wear, calculus, caries, enamel defects, and dental morphology of 1,193 teeth. Variations in dental morphology reveal familial relationships and population movements indicating the geographic spread of victims' birthplaces. Dental pathologies, such as enamel defects and caries, provide information on the health and social status of the sacrificial victims. Dental wear, caries, and calculus indicate the grit, texture, and types of food consumed by the population. Preliminary examination of the dental collection however, make it clear that the individuals in the Midnight Terror Cave have lower rates of dental wear and caries than other Maya remains. Funding from the AIA-OC will go towards laboratory testing of dental calculus. Phytoliths, pollen, starch, and other microdeposits left by foodstuffs on the Maya will allow Amy to establish the diet of the Midnight Terror Cave victims and may indicate why the remains in the Midnight Terror Cave are different from the established trend in Maya dental health.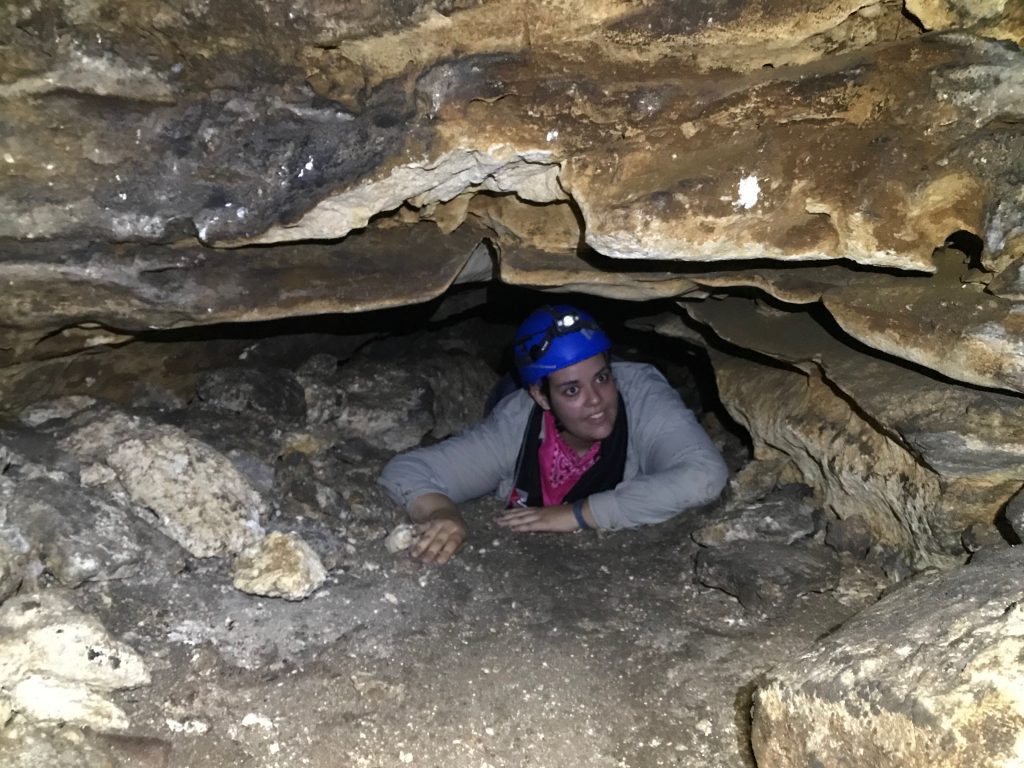 Christina Iglesias: Biography
Christina Iglesias is a M.A. Candidate in the Department of Anthropology at California State University, Los Angeles. She graduated magna cum laude with her bachelor's degree from Cal State LA in 2018 where she spent her undergraduate career working on several archaeological projects. She won a place on the Programmefor Belize Archaeological Project where she spent a month in the Lowland Maya region of Belize near La Milpa. Christina applied cave theory and archaeological techniques to excavate man-made subterranean features called chultunes. She then worked in the Mojave Desert and Point Mugu State Park in California, establishing a skill set for working in different environments. Her most recent project was working in Chichen Itza as a member of the Gran Aquífero Maya in July 2018. These international field projects accelerated her growth by presenting at the Society for American Archaeology meetings. She returned to present her research on the importance of rediscovering the Osario Infantil in April 2019. Her academic accomplishments have been recognized with the CSULA Golden Eagle Award of Excellence and Graduate Travel Support Grant. Her master's thesis will be on the available data collected from the Osario Infantil this upcoming July. Christina is preparing the application for next year's Sally Casanova Pre-Doctoral Fellowship and researching doctoral programs in Maya archaeology.
Christina Iglesias: Project Summary
Christina's research on the Osario Infantil is a direct attempt to relocate and record an ancient Maya sascabera(limestone marl mine) discovered near the Cenote Sagrado at Chichen Itza. Originally discovered in 1967 during the widening of an airstrip, the sascabera contained the skeletal remains of 109 individuals, 97 of which were children from 3 to 18 years of age. Although some notes were taken, the Osario Infantil was never recorded and much of the original archaeological information has since been lost. During the 2018 field season with the Gran Aquífero Maya, Christina excavated several sascaberas in and around the Chichen Itza site. Her experience with these man-made mines provide the theoretical framework to analyze the remaining site. Christina's research identifies the lack of awareness of the utilization of sascaberas for anything beyond mining. She plans to use the data to confirm the ritualistic activity of human sacrifice within smaller subterranean structures. Christina's plans are to use the Osario Infantil as the basis of her M.A. thesis, publishing the results in both English and Spanish. The funds from the AIA-OC grant would support her travel fare as well as boarding within 3 km of the suspected site. The other portion of this grant would alleviate the costs of strontium analysis on remaining teeth to be found within the sascabera.